Sam Bhagwat
Links
https://www.linkedin.com/in/sambhagwat/
Details
Sam is the Cofounder & Chief Strategy Officer at Gatsby.
Questions
So how was GatsbyConf?
What makes up a Content Mesh?
How does this differ from WordPress?
Why are monolithic CMS applications are being replaced by modular, specialized content systems?
How does Gatsby fit into this Landscape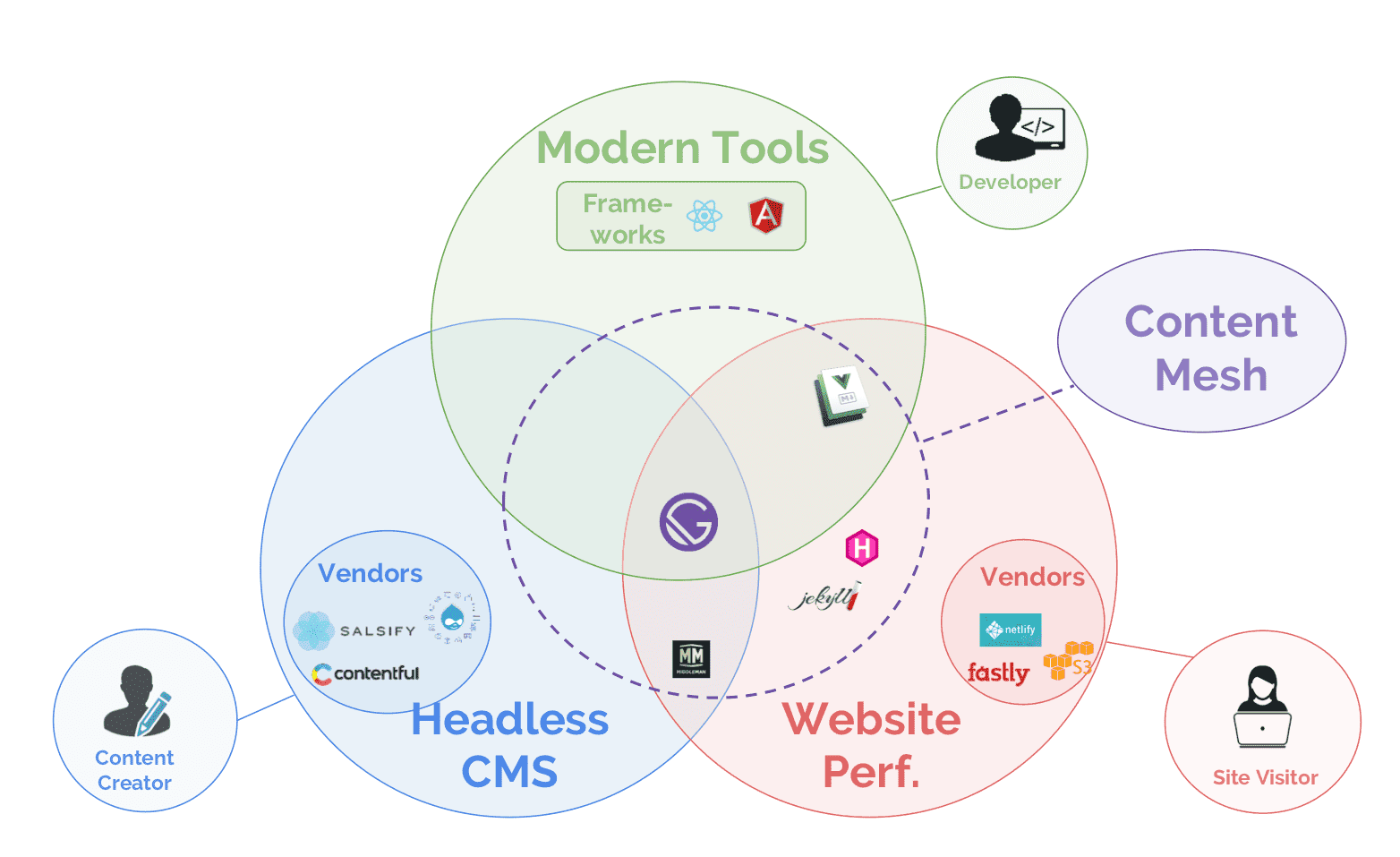 Does the content mesh allow content creators/ developers better flows of work?
You personally have been talking a lot about performance recently — why is that?
What's next for Gatsby?
Additional Topic Links
https://www.gatsbyjs.com/blog/2018-10-04-journey-to-the-content-mesh/ - Content Mesh
https://www.reddit.com/r/gatsbyjs/comments/lyku8t/everything_you_need_to_know_from_gatsbyconf_2021/ - GatsbyConf 2021 Recap in less than 10 minutes
https://www.youtube.com/watch?v=x4RfrJiIzBE - The Anatomy of a Performance Audit
https://www.gatsbyjs.com/blog/what-professional-gatsby-users-want/ - What Professional Gatsby Users Want
https://almanac.httparchive.org/en/2020/jamstack - HTTP Archive Jamstack
https://brittanychiang.com/ - Sam's favorite Plugin Designer
https://gofisherman.com/ - Gatsby created site for restaurants
Purrfect Picks
These are fun picks of the week. Maybe something you bought online, a great show you are currently watching, or that last book that you thought was amazing.
How the Internet Happened: From Netscape to the iPhone
Sam Bhagwat
https://www.amazon.com/dp/B07BLJ1QYZ/ref=dp-kindle-redirect?_encoding=UTF8&btkr=1
Alex Patterson
https://www.gatsbyjs.com/docs/adding-a-shopping-cart-with-snipcart/
https://www.amazon.com/Yupik-Macadamia-Nut-Pieces-2-2/dp/B07QW7N9J2/ref=sr_1_1_sspa?crid=R1VO57KBJ0NL&dchild=1&keywords=macadamia+nuts&qid=1615475118&sprefix=macad%2Caps%2C193&sr=8-1-spons&psc=1&spLa=ZW5jcnlwdGVkUXVhbGlmaWVyPUEySzcwQkFYU0ZRQzg2JmVuY3J5cHRlZElkPUEwMjAzODIzMVNFVzkzWEIyM0wwMSZlbmNyeXB0ZWRBZElkPUEwMjU1NDI0Mjg1MUlRTlFXTlhRJndpZGdldE5hbWU9c3BfYXRmJmFjdGlvbj1jbGlja1JlZGlyZWN0JmRvTm90TG9nQ2xpY2s9dHJ1ZQ==
Brittney Postma